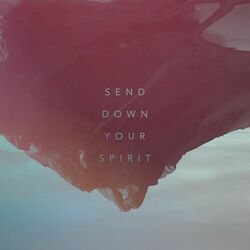 John Finch releases another song: Send Down Your Spirit. This song is an anthem calling upon the Holy Spirit for revival in our hearts.
From a very young age, music was a game-changer for John. Born and raised in Pearl River, Louisiana, he discovered his love for worship and Christian unity early on. For over five years, he has led congregations in worship across the US. In addition to touring, John is a dedicated songwriter, frequently collaborating with other artists. To this day, his belief as a worship leader, artist and songwriter is to pursue the heart of God with passion and authenticity. Through heartfelt piano melodies, it is his desire to create songs for the Church that lead people to encounter the redemptive freedom that is found in Christ.
Listen to this beautiful anthem...
on Spotify:
https://open.spotify.com/track/4Sxb9aq6LWmJxtV87efHmu
on Deezer:
https://www.deezer.com/track/769725952
on Apple Music:
https://music.apple.com/us/album/send-down-your-spirit/1482512130?i=1482512131
On our CCM Weekly playlist:
https://open.spotify.com/playlist/7IEtfNo0B0ReZTC6RnwwuP
Also on our New Arrivals playlist on Spotify & Deezer:
https://open.spotify.com/playlist/2qVcGNg1XA1fcZ3q4d9InX
https://www.deezer.com/us/playlist/5918312184
Subscribe to our New Arrivals playlist to always hear the most recently released tracks