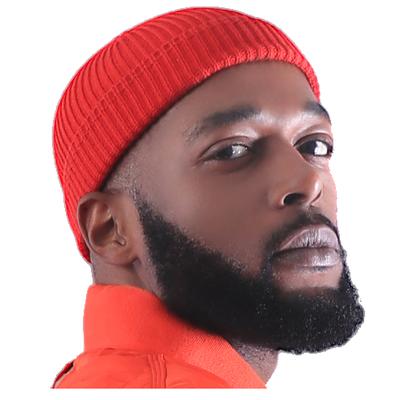 Harley surprises you with a music genre that has elements from Jazz to Hip-Hop, assembled by a Pop/RnB beat, ending with a Funk-soul flavor all arranged with beautiful Gospel harmonies in the French language.
Harley's song "Mashup Prophetic" grew out of a statement meant to take away preconceived notions and cultural differences about what true worship is; a thought that came to him periodically and deepened. He had a flash of inspiration one night, which threw him in front of a large "tuning fork" that said: "Stay tuned to the frequency of the prophet". Through this brutal flash of inspiration, the Prophetic Mashup led him on an amazing journey to artistic fulfillment and achievement. Harley explains that the Prophetic Mashup is meant to be scripted and performed in order to make the message clear.
The song mixes:
1) Touched by the wall of sound (relating the experience of a person raptured at the beginning of everything and hearing the reality answering the command of God).
2) The hour is coming and it is already here/God is spirit (from John 4:23).
3) Revelation 4 (using the words of one of the 4 living beings).
4) Open your eyes (Psalm 119:18).
5) Your name is so wonderful Jesus (the very basis of my message that the name of Jesus is wonderful because it gives victory).
Who is Harley?
Kusa Harley is a young and talented urban gospel artist who was a member of the Belgian vocal groups "Les Erudits du Mic" and "Voice of Angels". Kusa is now venturing out on his own as an urban gospel musician.
Singer, Dancer, and Actor
Unlike other Christian projects or activities that mention a "Christian" label, his project is open to a wide range of audiences, regardless of their religion. It is not limited to performing in churches or other events mentioning a Christian label. He has released a single in the French language called "Mashup Prophetic", which will take you away from any monotonous Sunday mass images you have in your mind and leads into a type of "musical" that reminds you to "let's sing because God wants to tell us something".
Support Harley
Harley is not only delighted to share his song with you through our platform, but he is also looking to attract the interest of a label, manager, producer, or label to assist him in creating a visual (for the video) and a show for any audience. So, if you like what you hear, please share this on your socials. By sharing on your socials, you are helping Harley further on his artistic journey.
Follow him on Youtube and Instagram: @ImRley / https://www.instagram.com/imrley/