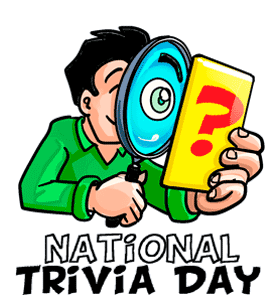 Did you enjoy the Trivia questions in yesterday's post? Here are the answers :
1. What is the name of Casting Crowns' August 2007 album release?
The Altar And The Door (Answer)
2. Which 33 Miles album was released on April 10, 2007?
33 Miles (Answer)
3. In 2000, 4Him released an album of which type of classic Christian songs?
Hymns (Answer)
4. Aaron Shust's lyric "My Savior's always there" ends with what?
For Me (Answer)
5. What band sold over two million copies of their album "The Beautiful Letdown"?
Hint: The album "The Beautiful Letdown" was also popular in Christian and secular markets!
Switchfoot (Answer)
6. Which of these is often used to refer to fans of the band Skillet?
Panheads (Answer)
7. Which singer opened Rocketown, a Christian nightclub for teens?
Michael W. Smith (Answer)
8. Who won two Dove Awards with their song "Fireproof"?
Pillar (Answer)
9. Who might be described as "the greatest guitar player you've never heard"?
Phil Keaggy (Answer)
10. Which band released the hit single "What If His People Prayed"?
Casting Crowns (Answer)
Bonus Question: Which Christian artist is releasing a song called "We Are Dew" this coming Friday (January 8th)?
Hint: Lives in Temple, Pennsylvania
Note: The song is based on Micah 5:7. This verse says that we are like dew falling from Heaven. We water this broken world and give people hope and offer salvation. Each one of us is like a single raindrop, but together we are forming a rainstorm that carries revival!
Yvonne Hartman (Answer)
===
How many did you get right? Did you like this? Give us a thumbs up on our socials. We are considering posting trivia questions on a regular basis. The more likes this post gets, the more likely that this idea will be implemented.
Find us on Facebook: https://www.facebook.com/christiandance.eu/
Find us on Twitter: https://twitter.com/ChristianDanceM