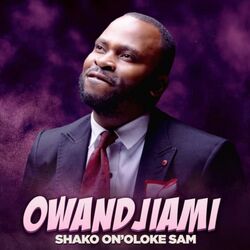 This song is a celebration of praise in honor of Jesus Christ.
Owandjiami means my chief, my King, my Lord and Savior, the one who loved you and I first, Jésus-Christ.
This song is saying to be grateful to the God who supported, justified and honored you despite all the battles.
If you are married today, were able to conceive, have a degree, that job, these opportunities of success, having victory over the devil,
If you are called a child of God today, it's thanks to Jesus Christ.
He is worthy to be celebrated!
On Spotify:
https://open.spotify.com/track/05XxWagv1jL7FMaegnWzGI
On Apple Music:
https://music.apple.com/us/album/owandjiami/1484863629
On Deezer.com:
https://www.deezer.com/track/783903452